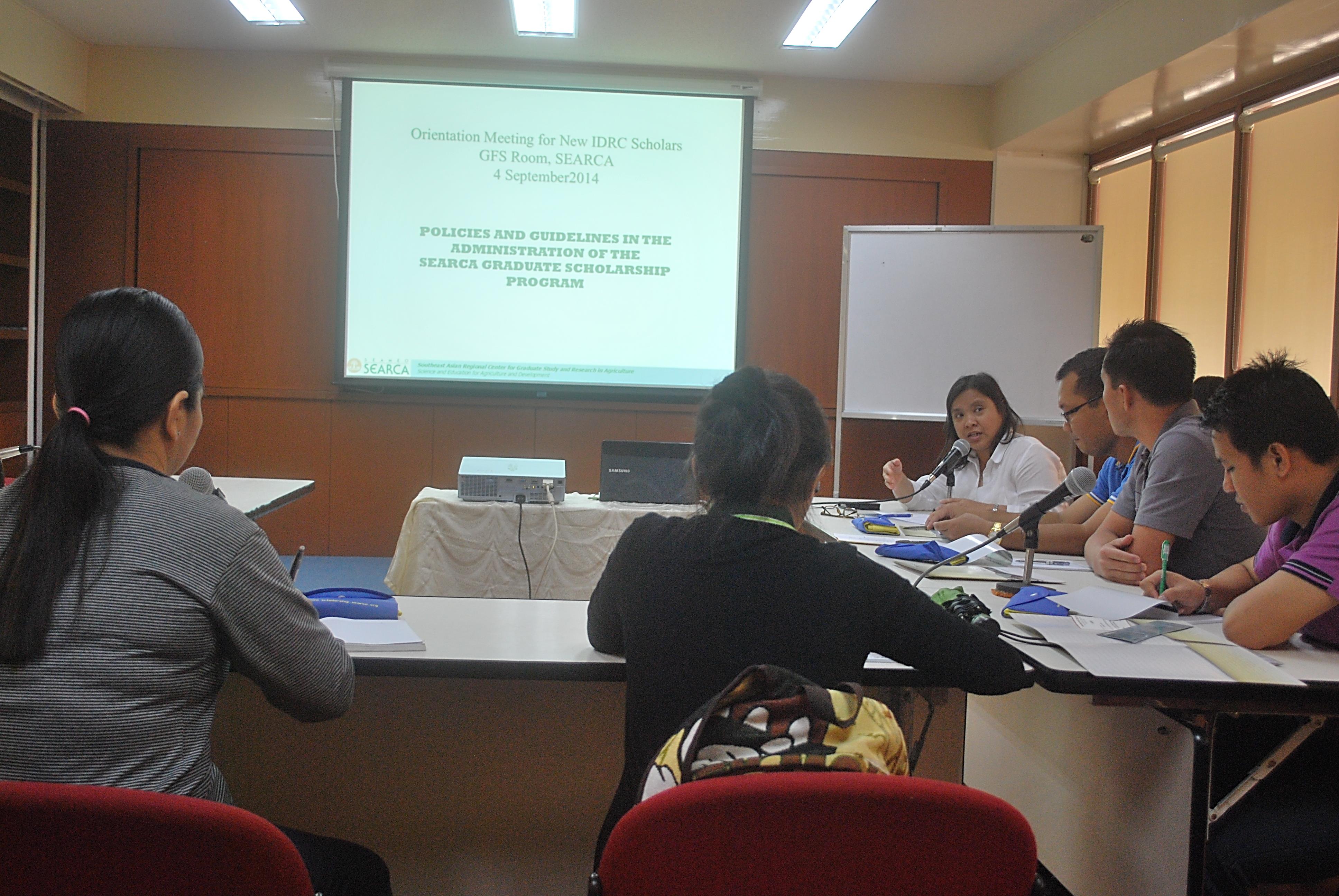 LOS BAÑOS, Laguna
–
Five new scholars funded by the International Development Research Centre (IDRC) of Canada attended the first semester orientation on 4 September 2014 held at the SEARCA headquarters.
A semestral activity of the Graduate Education and Institutional Development Department (GEIDD), the orientation is a venue for new scholars to be familiar with the policies and guidelines on the administration and management of the IDRC-SEARCA scholarship.
Dr. Maria Cristeta N. Cuaresma, Program Head of GEIDD, facilitated the orientation. Following the orientation is an open forum that provided the opportunity for new scholars to raise their concerns regarding their scholarship. Scholars were also informed of the upcoming IDRC-SEARCA fellowship and conference, an annual event unique to the IDRC project.
The five new IDRC scholars are from the second cohort of scholarships under the IDRC-SEARCA Southeast Asian Upland Agriculture Fellowship Project and "is awarded to qualified nationals of Lao PDR and Myanmar to enable them to pursue 2-year Master's Degree courses in fields related to agriculture and food security in the uplands of Southeast Asia starting Academic Year 2014-2015."