Select the logo of the university for more information: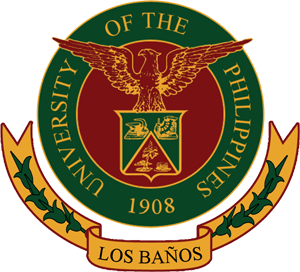 UNIVERSITY OF THE PHILIPPINES LOS BAÑOS
The University of the Philippines Los Baños (also referred to as UPLB, UP Los Baños, and Elbi) is a public university located in the towns of Los Baños and Bay in the province of Laguna, some 64 kilometers southeast of Manila. It traces its roots to the UP College of Agriculture (UPCA), which was founded in 1909 by the American colonial government to promote agricultural education and research in the Philippines. American botanist Edwin Copeland served as its first dean. UPLB was formally established in 1972 following the union of UPCA with four other Los Baños and Diliman-based University of the Philippines (UP) units.
UPLB alumni have been recognized in a wide range of fields. They include 13 scientists awarded the title National Scientist of the Philippines, members of the UN IPCC (winner of the 2007 Nobel Peace Prize), Palanca Award winners, as well as political and business leaders.[1]
---
CHIANG MAI UNIVERSITY
Chiang Mai University (CMU) is a public research university in northern Thailand founded in 1964 with a strong emphasis on engineering, science, and agriculture. Its instructional mission includes undergraduate, graduate, professional and continuing education offered through resident instruction. Its main campus lies between Chiang Mai downtown and Doi Suthep in Chiang Mai, Chiang Mai Province.
The university was the first institute of higher education in Northern Thailand, and the first provincial university in Thailand.
Chiang Mai University overall ranks in the nation are the 3rd (academia) and 5th (research) ranked by Thailand Office of the Higher Education Commission . The international ranks are 67 in Asia (Quacquarelli Symonds, 2011)[2]
---
KASETSART UNIVERSITY
Kasetsart University, commonly known and referred to as Kaset or Kaset University or KU, is a top-ranked public university in Thailand. It is ranked at number 401-500 in the world by QS. It was the first agricultural university and the third oldest university in Thailand. Kaset University was established on February 2, 1943, with the primary aims in promoting subjects related to agricultural science. To date, Kasetsart University has revised its curricula and expanded the subject areas to cover science, arts, social sciences, humanities, education, engineering, and architecture. Recently, the university made an attempt to include medicine and health science. Kasetsart University has seven campuses throughout Thailand, where its main and flagship campus is at Bang Khen, Bangkok. The enrollment is over 58,000, placing it among the top largest universities in Thailand.[3]
---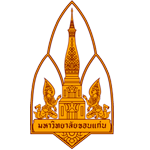 KHON KAEN UNIVERSITY
Khon Kaen University (KKU) is a public research university in Thailand. It was the first university established in Northeastern Thailand and remains the oldest and largest university in the region. The university is a central hub of education in north-east Thailand. It is an internationally-recognized university in Asia. Thesedays, KKU offers a wide rage of programs-- Its comprehensive academic program offers 105 undergraduate majors, along with 129 master's degree programs and 59 doctoral programs.[4]
---
NOTE: Information on the universities are from http://en.wikipedia.org. All credit goes to the original authors.